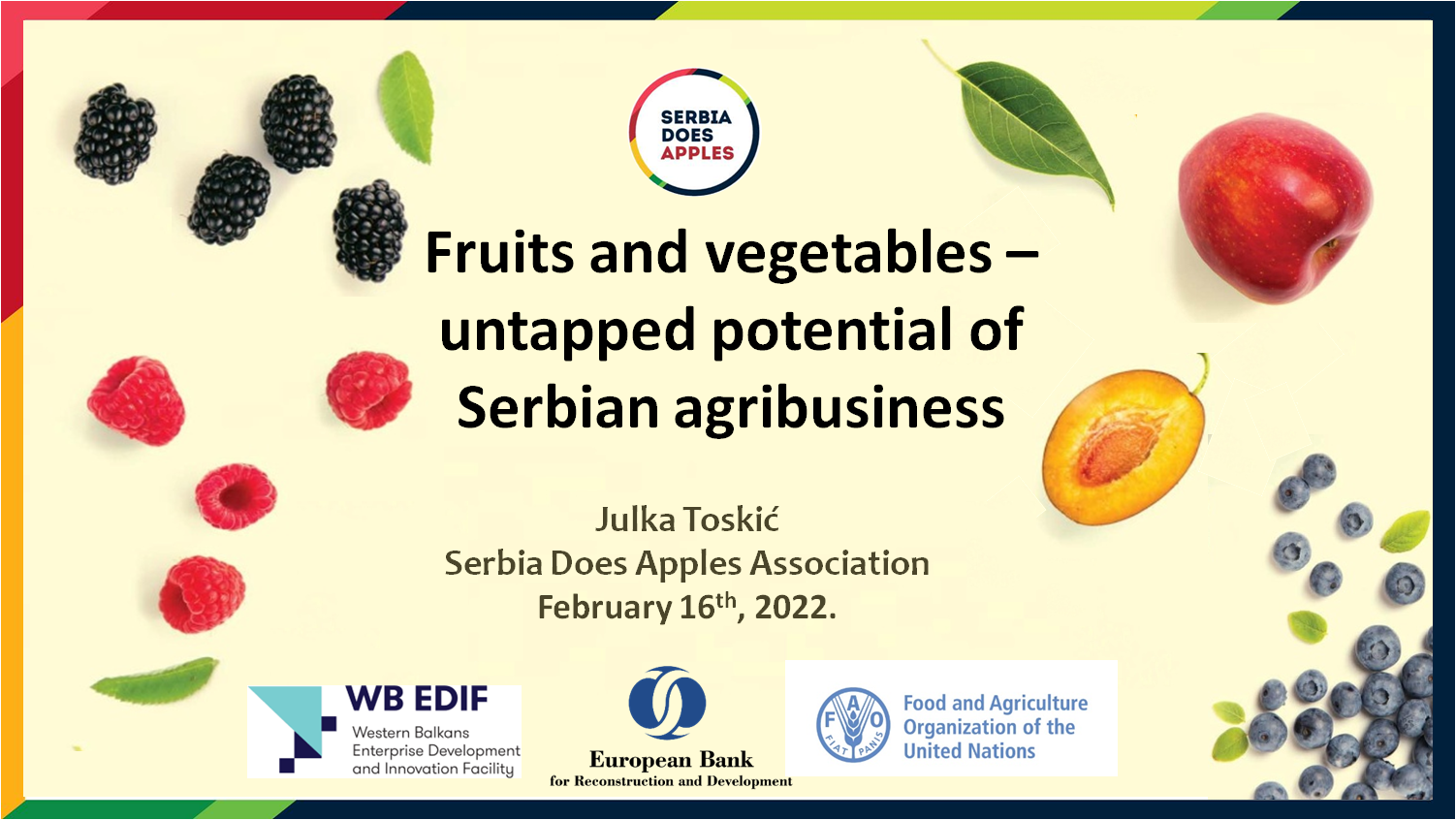 It is our great pleasure to inform you that Association of Serbian apple producers ʺSerbia Does Applesʺ
will take a part at Dubai Expo 2020, during the Food and Agricultural week on February 16 th 2022., with
presentation: ʺ Fruits and vegetables – untapped potential of Serbian agribusinessʺ.
Beside presenting production, modern technologies and growth of Serbian apple export, listeners will
hear about progress of entire Serbian fruit and vegetable sector, as one of the main drivers of Serbian
agricultural development.
This activity has been realised by auspice of the FAO-EBRD Project in Western Balkan oriented to the
enlargement of fruit and vegetable export. Beside export enlargement, the aim of the FAO-EBRD Project
is diversification of agricultural export to so called non traditional markets.
In front of Serbia Does Apples Association, presentation will be deliver by Mrs Julka Toskić, consultant at
this Project.